Why Are Fresh Sweet Potatoes The Great Source Of Nutrition?
Posted by Admin on November, 20, 2020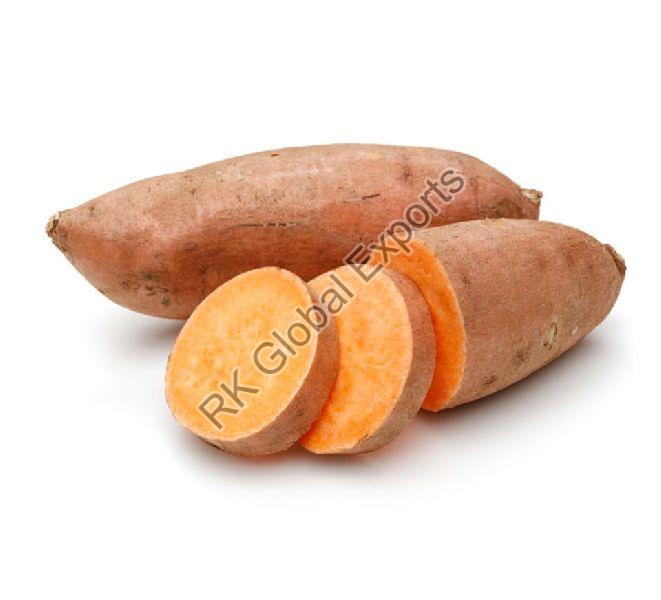 Are planning to incorporate anti-oxidant into your diet? Try sweet potato. It is a vegetable that all of your family members will love to eat on regular basis. Due to the fun color of the vegetable kids also do not deny eating. You will also be able to cook interesting dishes with sweet potatoes. Now let's discuss about why you need sweet potatoes in your daily diet.

A Great Source of Nutritious

In compared to the earlier days demand for sweet potatoes has increases as per the Sweet Potato Exporters Chennai. The reason is people are aware of the nutritional value of the vegetable. Sweet potato contains vitamin A which is good for eyes and also skin and hair. It is a vegetable that has natural color which is Carotenoids and it is an antioxidants. Consuming sweet potato reduces inflammation of the body.

While regular potato contains tons of carbohydrates, sweet potato is low in glycemic. And that is the reason it does not promote blood sugar and diabetes. All these qualities make the vegetable a great source of nutrition. You can incorporate this vegetable in any of our meals.

Tips to Buy Sweet Potato
The Sweet Potato Exporters from Chennai supplies it to the local market so you can buy from your local vendors. But, you need to pick the best pieces from the lot and it is not everyone's cup of tea to select the best ones. So, here are the tips that will help you.

• You should always choose the small to medium size of potatoes
• You need to pick up the sweet potatoes that have smooth skin
• If you are looking for sweet potatoes with less fat and salt then, you can opt for frozen ones

In order to keep the potatoes fresh at home, you need to keep them in refrigerator. It is always suggested to cook the sweet potatoes within a week after buying.

Different Types of Sweet Potatoes
Sweet Potato Exporters Chennai supply different types of sweet potatoes to the market. If you have the idea of those different types then, it will become easier for you to purchase. The most common and original sweet potato type is Hannah which has tanned skin and lighter flesh. The most colorful one is Purple sweet potato which has purple-colored flesh which makes it look attractive.

There is Japanese sweet potato that comes in asymmetric in shape. The outside part of the potato is purple and the inside part is pale with an orange hue. These all types have common benefits that are discussed above. You can buy as per your choice, and your recipe. The flavor of the potatoes differs with their type. So, some is for complete cooking and some for baking.

You need to have an idea of the recipe that you are going to cook and as per that you need to shop sweet potatoes. If you are not sure of the recipe then, you can always opt for the original one.
This entry was posted on November, 20, 2020 at 10 : 27 am and is filed under Fresh Sweet Potatoes. You can follow any responses to this entry through the RSS 2.0 feed. You can leave a response from your own site.